Jan. 1st, 2017 Lioness Club New Year's Day Breakfast at Squidy's Bar on the Corner of Main and Second St. 9 am - 12:30 pm
Community Band to play at 7 pm
Trap Shooting Competition 10 am -3 pm  Village Park Trap Range March 11th 
March 23rd & 24th 8 am- 5 pm Bake Sale, Luncheon 11am-1pm
March 25th  8 am- noon
 122 N. Fifth St. 
Community Band to play at 7  pm
Trap Shooting Competition 10 am -3 pm  Village Park Trap Range
April 15th
April 27th, 28th, & 29th. Bag sale will be May 1st & 2nd
May 5th, 6th& 7th.  Various locations in and around the Village.
Trap Shooting completion 10-3  Village Park Trap Range
May 13
The Chamber Street Dance will be Sat. May 27th, 2017 beginning at 6Pm at the Village Park, 955 Eighth St. 6-11 pm.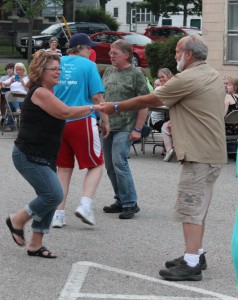 Serving food, beverages. Bartolotta Fireworks Demo night, Come See the Fireworks Display at Dusk.
Community band to play from 6 -7:30 pm prior to Fireworks and a Country Rock Band will play from 7:30-11 pm with a break during the fireworks.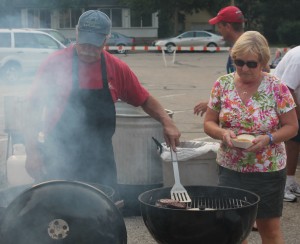 Sat. May 27th At Village Park at dusk
In conjunction with the Chamber Street Dance, same night and place
Trap shooting competition at trap range in Village Park
10am-3 pm
9 am- 3 pm at various Palmyra locations.  For tickets and more info.
Call 262-495-4605
7 am-Noon.  Town Airport. Breakfast, airplane & helicopter rides, Community Band to perform
1 pm on Lower Spring Lake July 1st
Call 262-495-2655 for more info.
Village Park at 1 pm. Honors one of Palmyra's Old Settler's 
Trap Shoot competition at trap range Village Park  10 am - 3 pm
Sept. 14th, 15th, & 16th. Bag sale will be Sept. 18th & 19th
Dinner 5-8 pm
Community Band will play at 7 pm
10 am- 5 pm  Call 262-495-8003 for more info.
Music Turn In Pizza Party 7 pm PEHS Cafeteria
At Palmyra United Methodist Church 122 N. Fifth St.
4:30- 7 pm
PE High School, 123 Burr Oak St. 9 am-4 pm
Trap Shooting Competition at Village Park 10 am- 3 pm
Turner Museum 112 N. Third St. hot chocolate, cookies, Santa, carols
Palmyra United Methodist Church 7 pm Community Band will play
At Squidy's Bar 9 am - 12:30 pm